Social Venture Challenges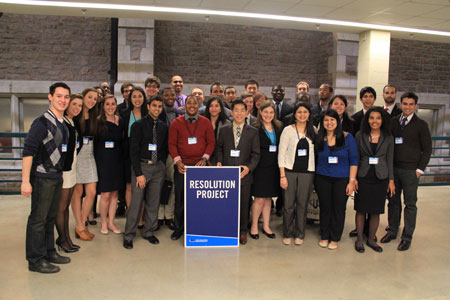 Resolution's Social Venture Challenge (SVC) is a business plan-style competition designed to inspire university students to propose solutions to pressing social issues around the world. We host our SVCs in partnership with the universities and youth conferences that attract talented and idealistic young leaders. We invite those young leaders to submit their ideas and participate in a collaborative, multi-stage process that helps them fine-tune their proposals in preparation for a live final round presentation in front a panel of expert judges.
Resolution selects those finalists with the best proposals and most compelling personal leadership characteristics to become Resolution Fellows. As recipients of the Resolution Fellowship, Fellows receive the funding, mentorship and global ecosystem of resources that they need to implement their proposal and develop as socially responsible leaders.
To learn more about how to become a Resolution Fellow, please click here.
To learn more about how to bring the Resolution SVC to your campus or conference, please click here.